This year, Join us in the
susan g. komen
"more than pink walk"
September 29, 2019
Auraria campus
This year, instead of a tourney on the links, Ann Wolta Blackstone will be the Honorary Chairwoman of the MORE THAN PINK Walk held September 29, 2019 at the Auraria Campus.
We will be joining thousands of people to walk in support of Komen Colorado's four pillars:
research + care + community + action
We will need your help to make this transition successful. Instead of a portion of your money going to support the golf tournament, 100% of your donation will go directly to Komen Colorado. Of the money you donate, 75% stays right here in Colorado to help women and men with breast cancer-related issues, and the remaining 25% goes to research.
So this year, instead of driving to Indian Tree and groaning over a missed putt, please support the Indian Tree Rally for the Cure fundraising efforts through the following:
Make a one time donation to the MORE THAN PINK Walk —wait for your donation letter for taxes and know that we appreciate your support. Donate here.

Register to physically walk during the event by clicking on the "Join Our Team" button. Sign up here.

**Please note: By joining our team, you will be fundraising under our Indian Tree Rally Team. You may still walk with your friends and family to support the cause.
Thank you so much for your past support. Indian Tree Rally for the Cure has been, and will continue to support Komen and our fight against breast cancer. We are looking forward to what WE can accomplish in the future.
By becoming a 2019 sponsor for the MORE THAN PINK Walk, you can receive:
Brand visibility up to 10,000 More Than Pink Walk participants

Various levels available for sponsorship

Social media, email and website presence

Media partner exposure

Community support and team building for your employees

Customized benefits package
Our History
Thank you to all our golfers who came to support us in 2018.
Last year together we raised approximately $20,000 to stay here in CO for men and women diagnosed with breast cancer.
In the last 10 years, this tournament has raised over $120,000.
Thank you to all the sponsors and players who have contributed to this cause. We couldn't do this without you.
ann wolta-blackstone - indian tree rally for the cure founder and tournament director
My journey with breast cancer started 23 years ago. I am a LPGA Teaching Professional at Indian Tree Golf Course and I wanted to do something to raise awareness and help others with their breast cancer journey. I am a two-time survivor and faced my second battle 7 years ago. As I completed chemo-therapy and a mastectomy, my friend helped me create the Indian Tree Rally for the Cure Golf Tournament, which raises money to help other women and men in Colorado fight their battles with breast cancer.
I am very passionate for this cause and so happy that we have raised over $82,000 in the past eight years for Komen Colorado. These funds help Komen Colorado grant money to community organizations that can assist with mammograms and treatment for those who cannot afford it.
My motto has been to Live, Laugh, Love and Learn and I am so excited that I am able to give back and help others. Join me in this effort to raise awareness and funds!
kRISTINA SCHERmer - indian tree rally for the cure commitee member
Just weeks before my 27th birthday I was diagnosed with breast cancer after a routine MRI. I was BRCA 2 positive and was simply being monitored closely. Being well aware of my family history I thought it would be best to be cautious. I could have never suspected that the very first MRI would reveal that I already had breast cancer in my left breast. Shortly after being diagnosed, I underwent a double mastectomy, egg fertilization, four rounds of chemotherapy and reconstruction. While the journey I would never wish on anyone has been something I have not only come to honor but being incredibly humbled that I was given breast cancer so young. The way my heart has softened, my perspective on the world and people I would not trade for a second. I would tell anyone it is the most beautiful heartbreaking journey you will ever go through. I just celebrated being one year cancer free on March 19, 2016.
Somehow this chapter of my life I was seeing as merely a singular chapter, a place in time that is and will get to be put on a shelf someday. I had compartmentalized this time and made it something that is almost removed from life itself. Almost as though I feel like my life was put on hold, and someday soon I hope to get to press play on it again. I soon decided that I didn't want to see it that way. I don't want to think of this time as something that was not living, because I am living now. I am very much alive.
I think that if I continue to see this time as a "pause" in my life I am robbing it of what it has been. What it has done. What I have learned. So often I am caught waiting to live until circumstances in my life fall into place. But rather I think that everything we do, everything we have, everything we feel and experience is the life we are given today.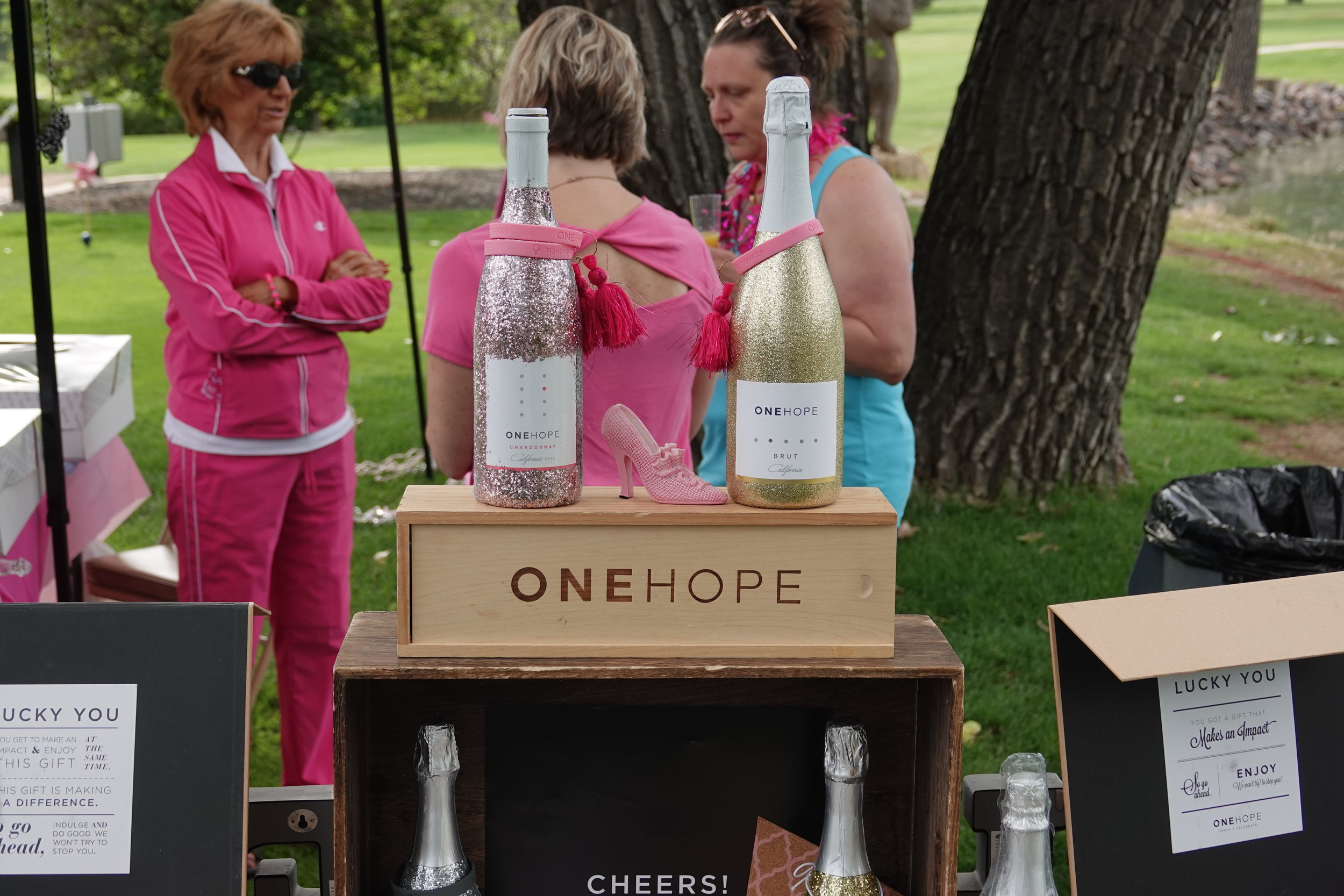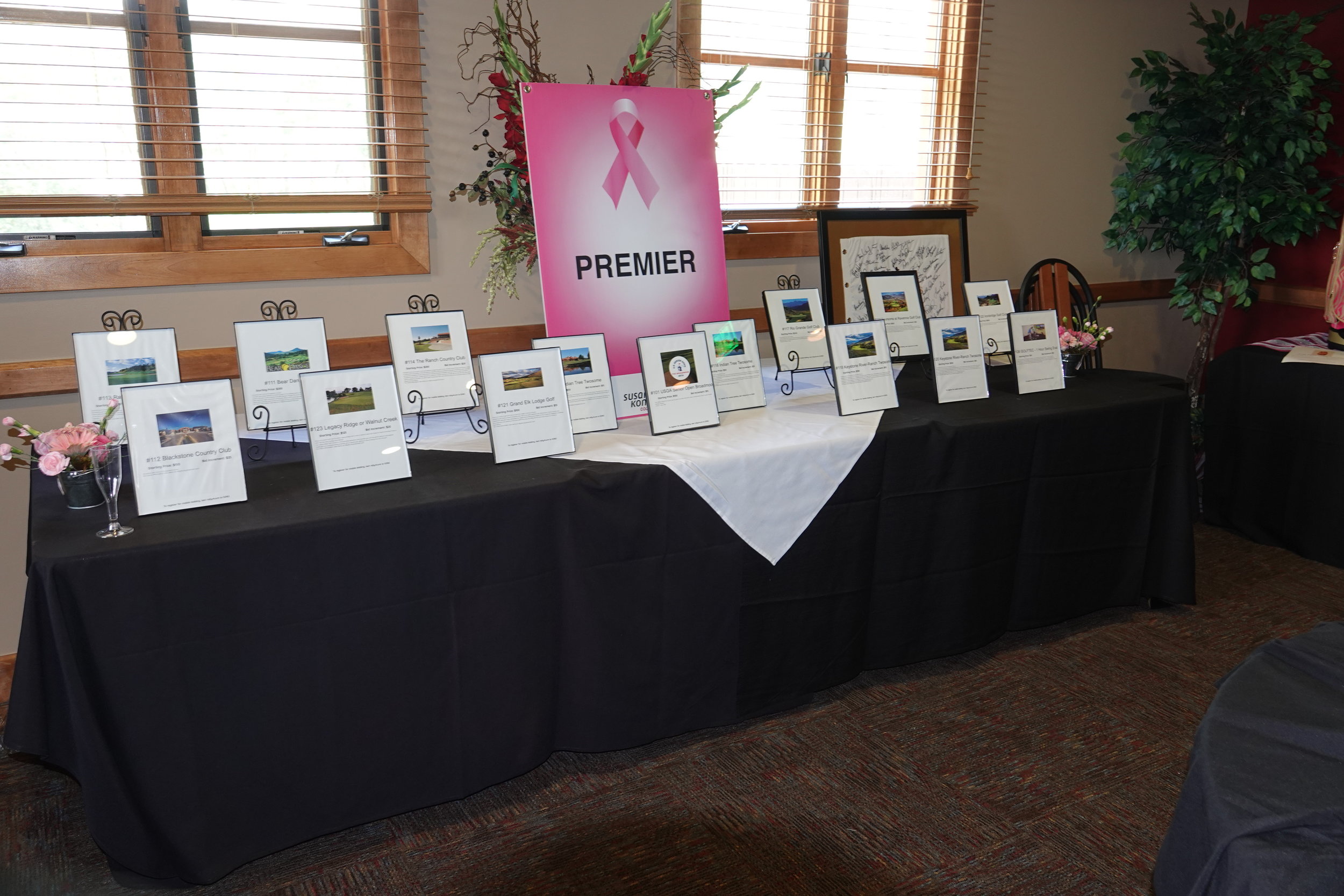 Let's Chat!
Have questions?
Contact Ann Wolta Blackstone
Email: annwoltagolf@aol.com
Phone: 303.940.8626